THERMOSTAT REPAIR & INSTALLATION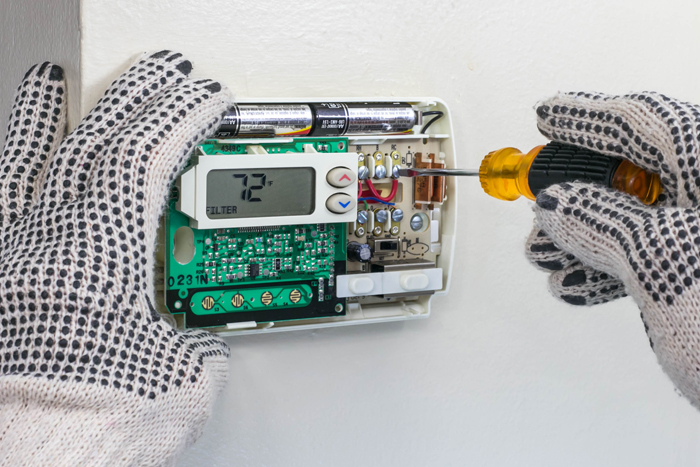 Superb HVAC Repair Redwood City is family owned and operated company.
We believe you should feel comfortable in your own skin and your own home. One of the most important aspects of maintaining that sense of comfort is achieving an ideal temperature indoors—all it takes is just one degree to throw off your whole system!
Maintaining your home's ideal temperature begins with a quality, properly installed thermostat.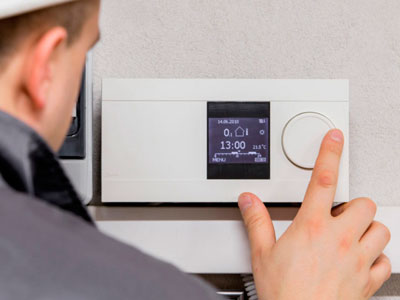 Thermostat Installation & Thermostat Replacement
Whether you're looking to replace a broken thermostat or hoping to upgrade to a new, smart thermostat, we are here to help!
Replacing your existing thermostat with a new programmable or smart thermostat may seem like an unnecessary investment, but before writing it off, take into consideration the potential for valuable energy savings.
Replacing your old-fashioned manual thermostat means you'll be able to control how much your HVAC systems run, keeping your house at an even temperature while you're home, and turning your heater or AC off or down while you're asleep or away.
Need help choosing or installing the right thermostat for your home?
Our HVAC experts understand the importance of selecting a thermostat that meets your family's needs. Our technician can help you understand all your options and professionally install your new thermostat, and even help you program it for optimal efficiency and comfort.

Your thermostat helps you control the temperature in your home. If your thermostat is faulty or broken this can mean that your furnace will not switch on at all, leaving your home cold and uncomfortable.
One reason your thermostat may not be working could be aging wiring. This wiring can become faulty and may need replacing.
A dirty or dusty thermostat can be a problem.
Another issue may be the batteries installed in your thermostat, if your batteries are flat, or you have the wrong kind of batteries, this may stop the thermostat from working at all.
If you have an older style thermostat it may need to be set correctly by an expert so that it can work correctly.
These are just a few of the issues your furnace thermostat may experience. If you are having problems heating your home. We can repair or replace your thermostat, allowing you to have full control over your home's temperature.
"During the summer heat wave our air conditioner decided to die. We called the Superb HVAC Repair Redwood City. They promptly sent out a technician who pulled out the blower and went to get a new one. By the way(this is on a Saturday when most business's do not even return calls). Within a couple of hours he found a replacement blower and had the air working before the hottest part of the day."
"Superb HVAC Repair Redwood City diligently diagnosed our furnace problem then went on to do the necessary repairs-explaining our heating system/thermostat control panel functions & parts/costs! Excellent customer service–highly recommended!!"